Walla Walla's Murals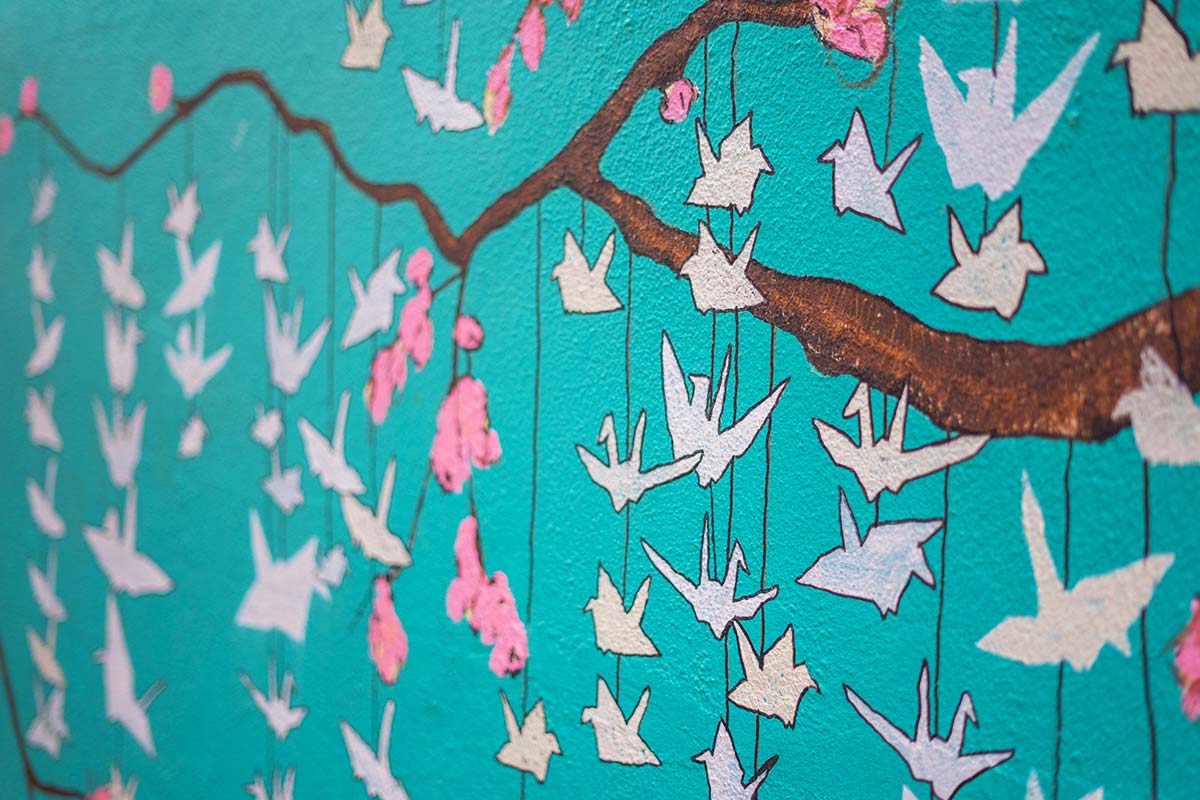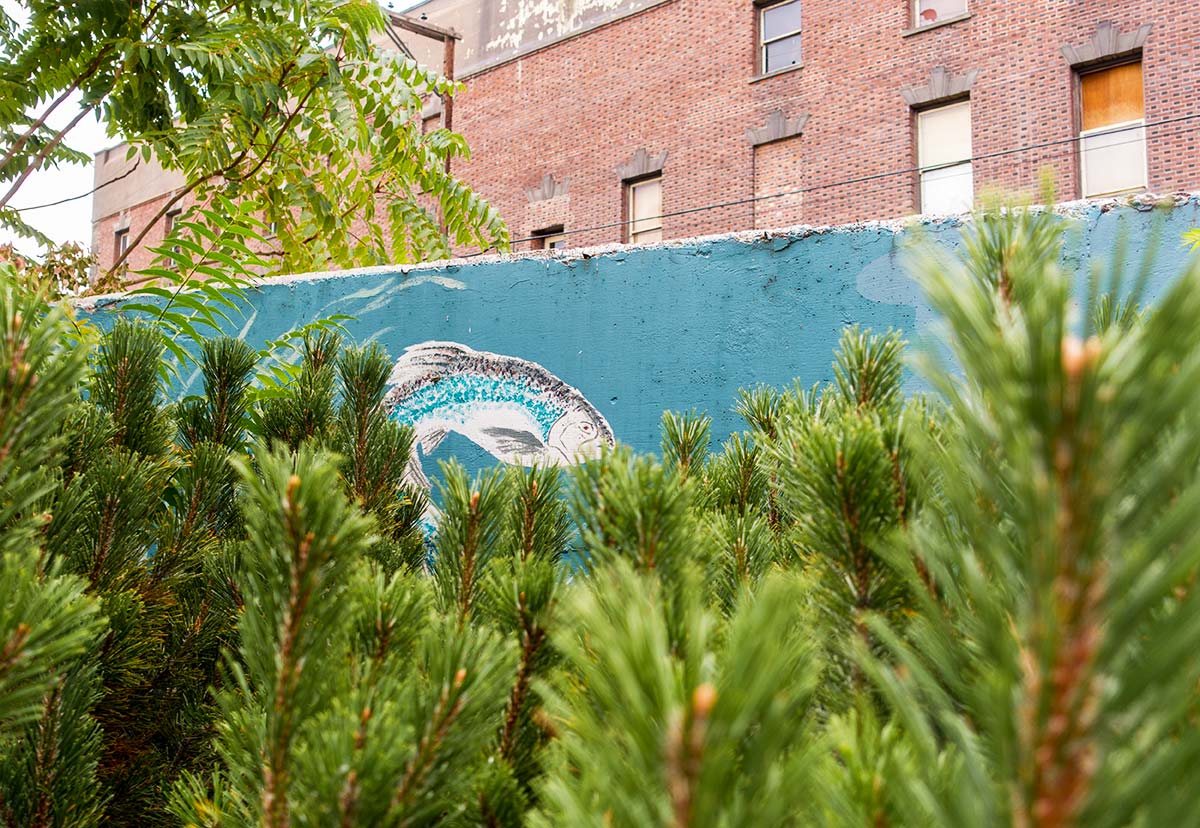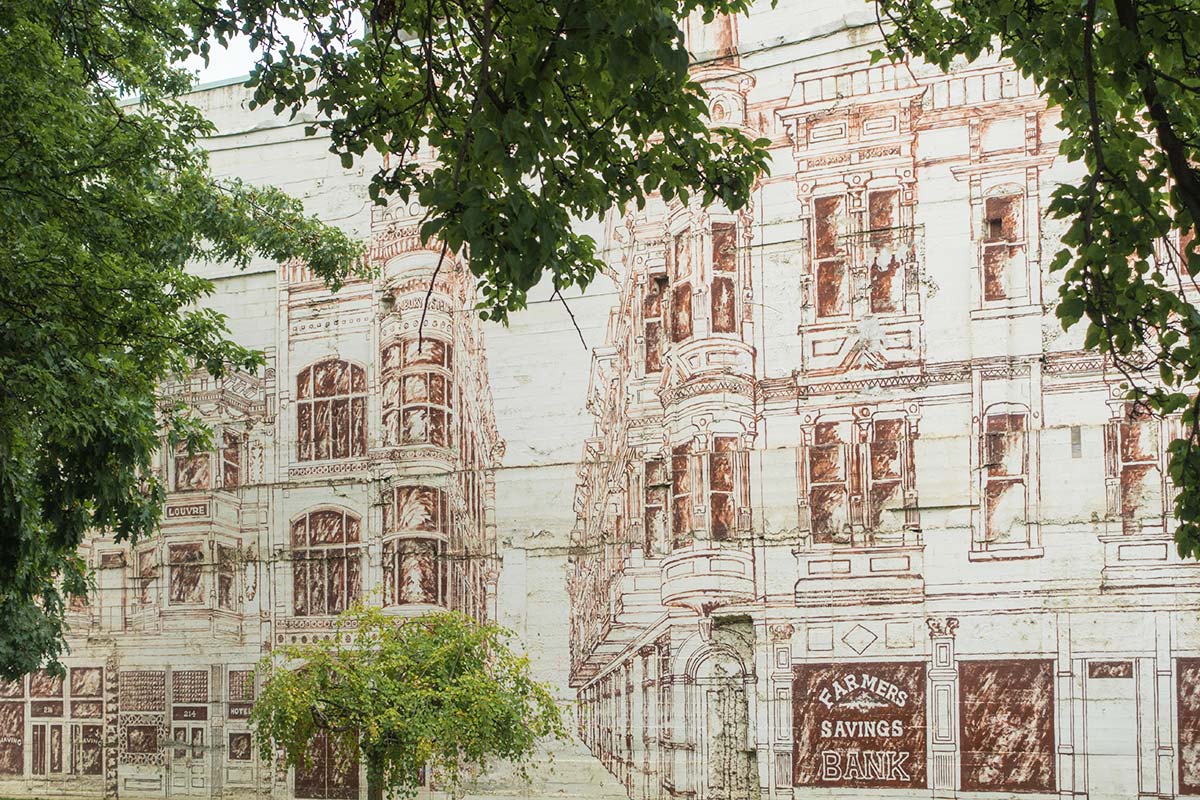 The streets of Walla Walla are a public art exhibit. In the downtown area, the sidewalks are lined with sculptures while the walls are lined with murals. Explore the side streets and alleys and you're sure to find some hidden gems.
One of the best open-air galleries in town is in the parking lot of the Walla Walla Public Library. Along one wall is a mural featuring fictional children's book characters, from Harry Potter to Clifford the Big Red Dog. Book lovers will also enjoy the Wall of Words mural on the other side of the parking lot. On larger than life book spines are the influential words of Marva Collins, J.K. Rowling, Chief Joseph, José María Morelos, and many others.
Heritage Park on Main Street is also filled with art. Opposite the Windows on the Past installation is a painting of historic storefront facades that stretches across the side of the building. On the back wall of the parking lot, hidden behind bushes, is another mural of animals in a stream.
On Spokane Street are the paper cranes on the side of Graze and the fading "Old Towne Transit". On the side of t.h.e Interior, you'll find a red wall with a bicyclist encouraging you to "enjoy the wine."
One fantastic mural is tucked away at the end of the alley on 2nd Avenue, behind the Quinn Building. The colorful scene features themes of the valley such as onions, hot air balloons, and wine bottles.
While Walla Walla may not be a bustling city known for urban art, if you keep an eye out then you'll find paint on the walls in unexpected places.