Walla Walla: A New Home for the French?
They are in the vineyards, in the restaurants, in the shops. It seems whatever corner you take in Walla Walla, one tends to bump into the French. Walla Walla has now become a small enclave for the French Vignerons. But why has Walla Walla attracted so many of these highly regarded French winemakers over the last few decades? Here are four quick reasons.
France's vineyards are constricted by boundary laws. A designated district has only so much space to grow grapes, and when the land is gone, its gone – one has to find somewhere else to grow. Like Walla Walla, which is perfectly suited.

Walla Walla shares a very similar climate to Bordeaux – just slightly warmer with a better consistency for vintages, virtually no pests, and thus little use for chemicals. France has had a chemical past ingrained in their winemaking.

Winemakers are using familiar grapes, the ones they are used to in France. They've honed their skills at a young age on the Cabernet Sauvignon, Syrah, and Merlot grape varieties.

It's a wonderful place for winemakers to come and learn and share knowledge. The region is so young, vibrant, and buzzing with young winemakers, all of whom are eager to soak up, share, and impart knowledge- this is of course is reciprocal.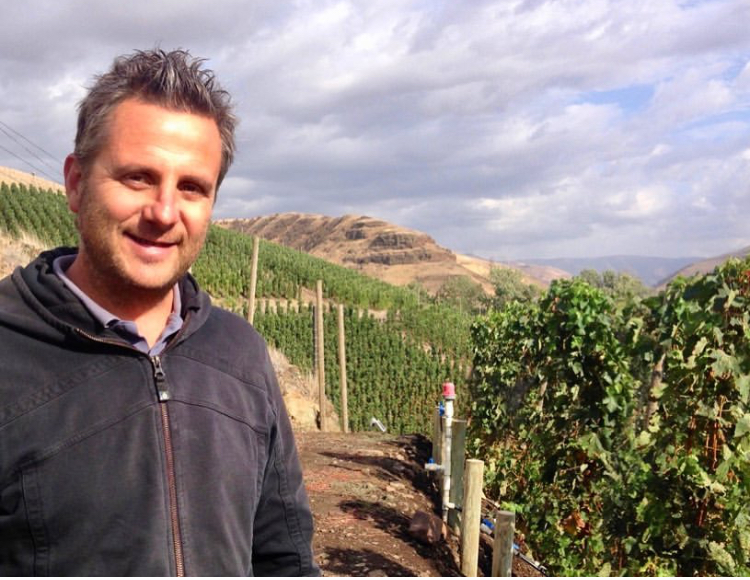 Baron's family has been in Champagne since 1677. He studied viticulture in Champagne and Burgundy. After a visit to Walla Walla, Baron initially purchased 10 acres here. The terroir was reminiscent of Châteauneuf du Pape. Baron makes some of the world's most prized and expensive wines. They say his wines are like sucking on rocks they are so minerally. He has become one of the most influential winemakers in Walla Walla.
Serge Laville: Spring Valley Vineyard
Serge grew up in France's Northern Côtes-du-Rhône. Passionate about photography, he also has a background in chemistry, biology, and enology. He went to Walla Walla and met Devin Corkrum Derby, who invited him to make wine at the Spring Valley Estate. Devin was impressed with Serge's winemaking and soon made him assistant winemaker at Spring Valley. When Devin passed away, Serge took over the reins.
Gilles Nicault: Long Shadows
Gilles grew up in Southern France and has a degree in viticulture and enology. After working in the Côtes-du-Rhône, Provence, and Champagne, Gilles wanted to extend his skills and arrived in Walla Walla in 1994. Since 2003, he has worked with a group of celebrated vintners from around the globe, each making a unique cuvée. As Long Shadow's director of winemaking and viticulture, he ensures that each winemaker's vision is realized, from the vineyard to the cellar.

Nick Wise was born in NYC in 1969 and moved with his family to the UK when he was two. After graduating from Tufts University, he began writing books on popular culture and earned a bachelors in wine at the Wine and Spirit Education Trust in London, all the while working with various historic English wine and spirit companies including John Armit and Fuller, Smith and Turner. He is the author of four books on wine and a contributer to Decanter and Wine Magazine. Read his blog at wiseonwine.com. Follow Nick and his wife, Julie, on Instagram at @wiseonwine.